starting from
€ 150*/night
*to this amount must be added the tourist tax, more info at FAQ page section "My reservation".
Prices "starting from", can change considering the season.
Private bathroom, with a little outside space on the ground floor
Air conditioner, heating, closet, private bathroom, shower, bidet, sheets, towels and slippers, air dryer.
Possibility of joining the rooms Sage and Thyme.
The Thyme and Sage rooms normally create a family room for 4, but can exceptionally also be sold separately.
Discover also the Sage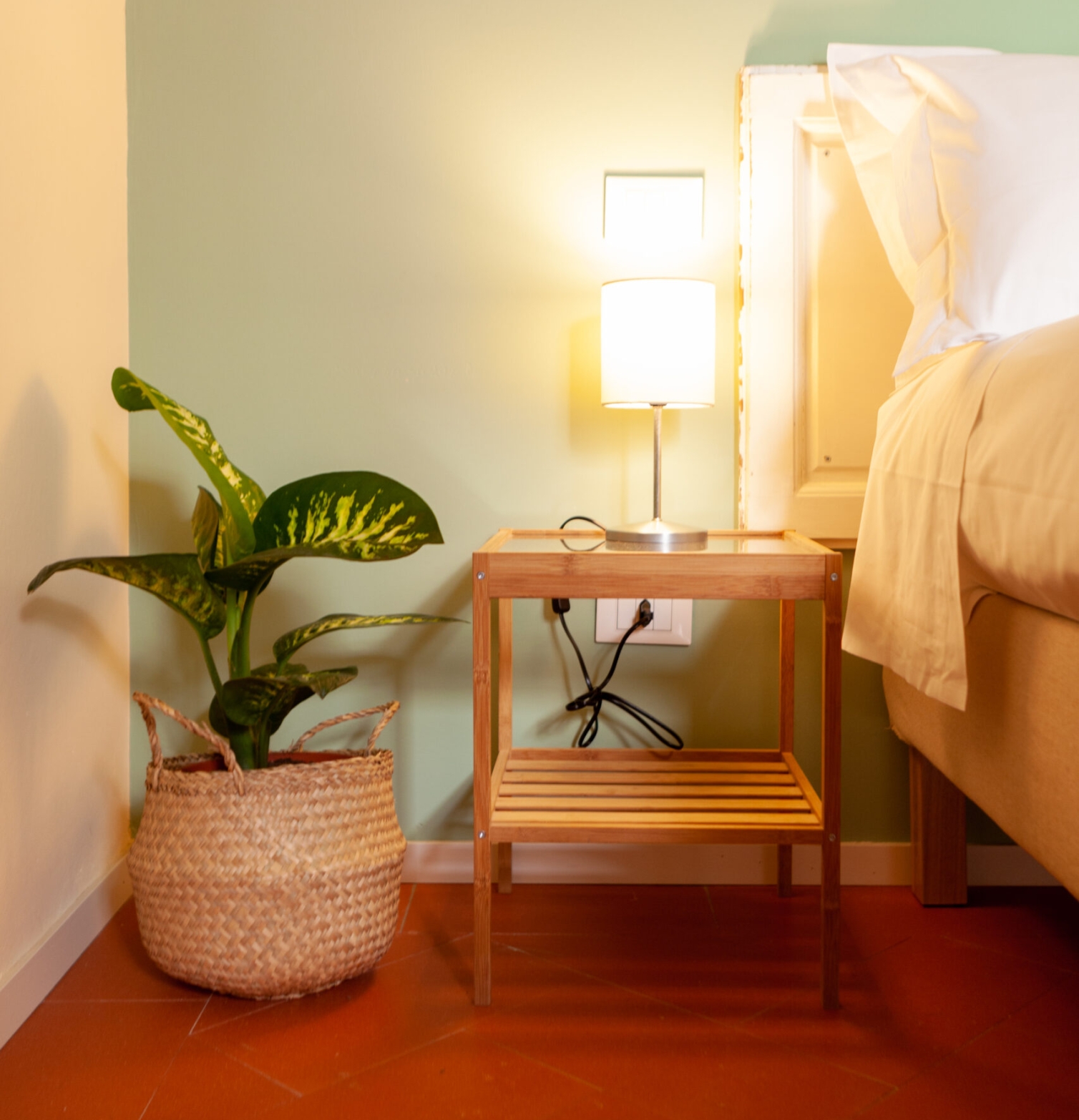 In the flower language evokes industriousness and diligence and it's at the same time a symbol of everlasting love. From latin Thymis or Thymosus that means "something that has a good smell" and from greek Thymos that means "soul". Thyme was also used to favor premonitory dreams. This is the fourth room, born by industriousness, one day, by chance, during an inspection. With a big soul and a great smell.
Air conditioner and heating
Closet
courtesy kit with natural products
Private bathroom
Shower and bidet
Towels and slippers
air dryer