starting from
€ 130*/night
Private bathroom, with a little outside space on the ground floor
Air conditioner, heating, closet, private bathroom, shower, bidet, sheets, towels and slippers, air dryer.
Possibility of joining the rooms Sage and Thyme.
The Sage and Thyme rooms normally create a family room for 4, but can exceptionally also be sold separately.
Discover also the Thyme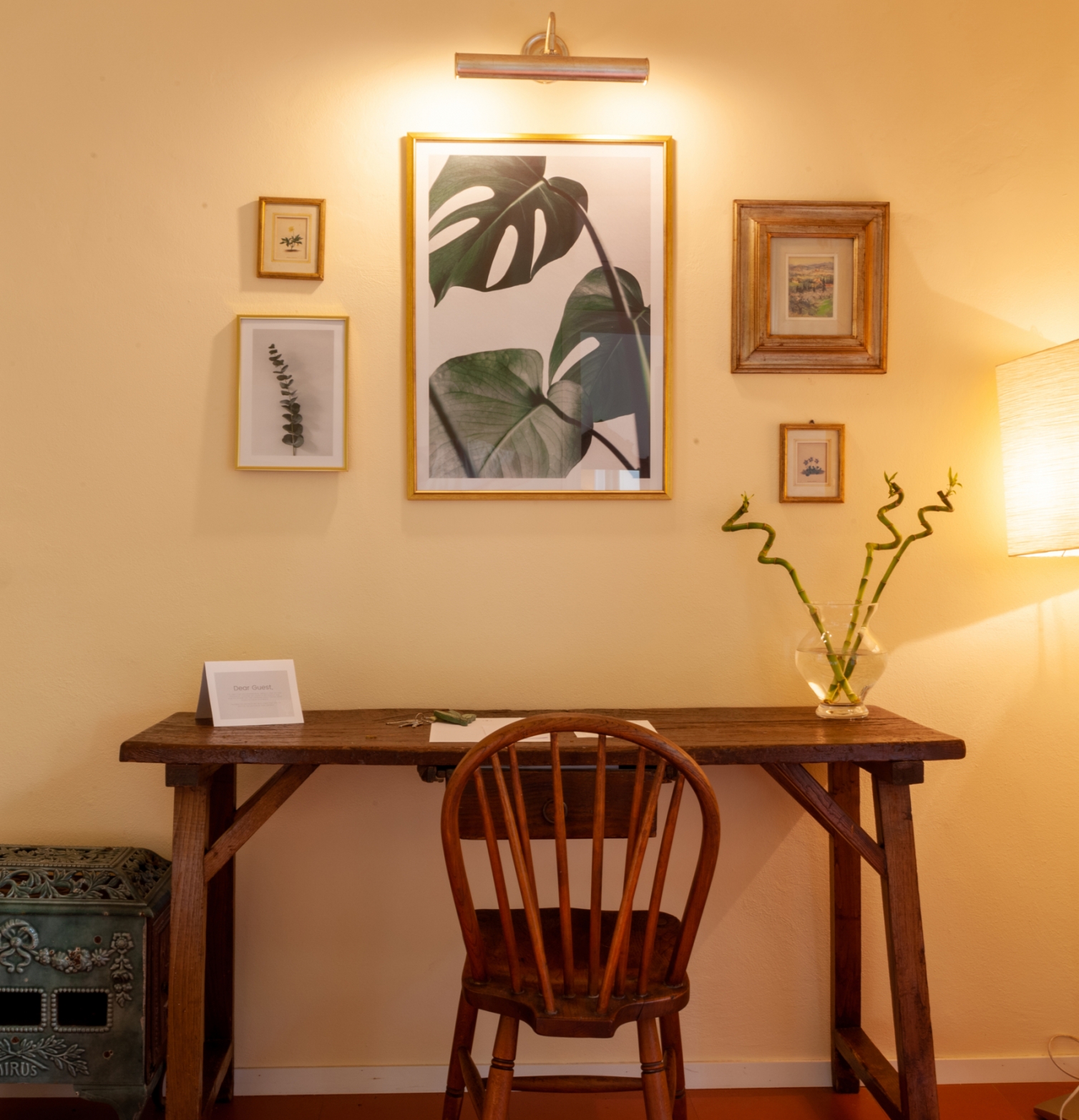 Salvation. Sage is part of the Uranian plants, it means that it's a plant that help us get through changing crises, they can tone and support our energy, energy that accompany us while changing from old to new things.
Sage's leaves, elaborate according to a precise ritual, they were used to defend ourselves from nocturnal nightmares.
Air conditioner and heating
Closet
courtesy kit with natural products
Private bathroom
Shower and bidet
Towels and slippers
air dryer